Welcome
Welcome to Rex's Canine Training, LLC home page. Rex's Canine Training, LLC is owned by Rexann (Rex) Lemke and located in the Chippewa Valley of Wisconsin. We offer a variety of training for pets and competitive performance dogs. These include: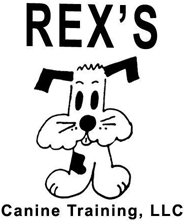 Canine Good Citizen and Therapy Dog
Clicker - Tricks and Behaviors
Freestyle
Dock diving
AKC STAR Puppy
Tracking
Treibball
Behavioral Consults
Private Lessons
All classes are taught by Rexann (Rex) Lemke using positive reinforcement. Rex has been training and competing in dog sports since 1995. She has been a certified Canine Good Citizen and Therapy Dog International Evaluator since 2008.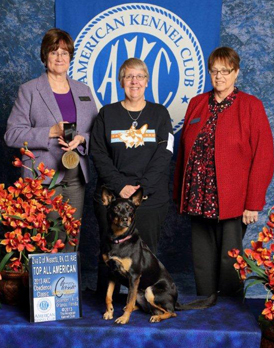 Rex's Canine Training, was established in 2006 when Rexann (Rex) Lemke started teaching flyball classes and developed The Chippewa Valley Wuff Pack flyball team. From 2006 -2014, she trained and coached many dogs in the sport in both the North American Flyball Association and the United Flyball League International. The team earned more than 100 individual Titles. Her mixed breed, Preston earned the Flyball Dog Champion (Gold) Title. Her Australian Kelpie, Ziva, earned her Flyball Dog Champion (silver) Title. Ziva was also ranked the number 42nd Australian Kelpie in North America. For more about Preston and Ziva check out their pages on this website. After teaching flyball, there were many requests for other training in which Rex had expertise, so we expanded to our current list of classes.
Rex's Canine Training, LLC partners with the community. Rex has been a member of the Eau Claire Humane Association and on their Education and Fundraising committee since 1995. We have provided demos to raise funds for Eau Claire, Chippewa, Dunn and Coulee Humane Associations. We offer a 10% discount to rescue dogs. We mentor youths in our Therapy dog classes through Chippewa County. Rex's Canine Training is committed to promoting therapy dogs in our area and Rex and Ziva have given presentations at area hospices and rehabilitation centers. If you would like a demo or presentation, please feel free to contact us.
For more information or to register for classes please feel free to contact Rex@flyballk9s.com
or 715-559-8743.
READ: What are customers are saying about us!